While wood and wood effect tiles have established their place in the tile industry, they are not the newcomers from before. Companies, designers and artisans keep reinventing ways to use, combine and apply wood and wood effects.
Authentic decorative wood and wood effects are offered in both classic and contemporary styles. Wood's natural look & feel meets the strong character of concrete and gives life to sophisticated ceramic combinations. These materials apparently so distinctive from one another create a balance between shape and design for contemporary settings. The wood grain settles right in concrete-effect tiles bringing a vibrant yet delicate touch.
Ornamental patterns inspired by the history of Italian art and craftmanship are being reclaimed to create decorative ceramics that combine wood with marble. Inspiration might come from embellished ornaments of renaissance furniture and interiors, as well as from polychrome marble inlays in historical buildings. Abstract geometric patterns are also taking over as porcelain stoneware with wood effects are perfectly able to reproduce several wood shades, veins, knots, and colours.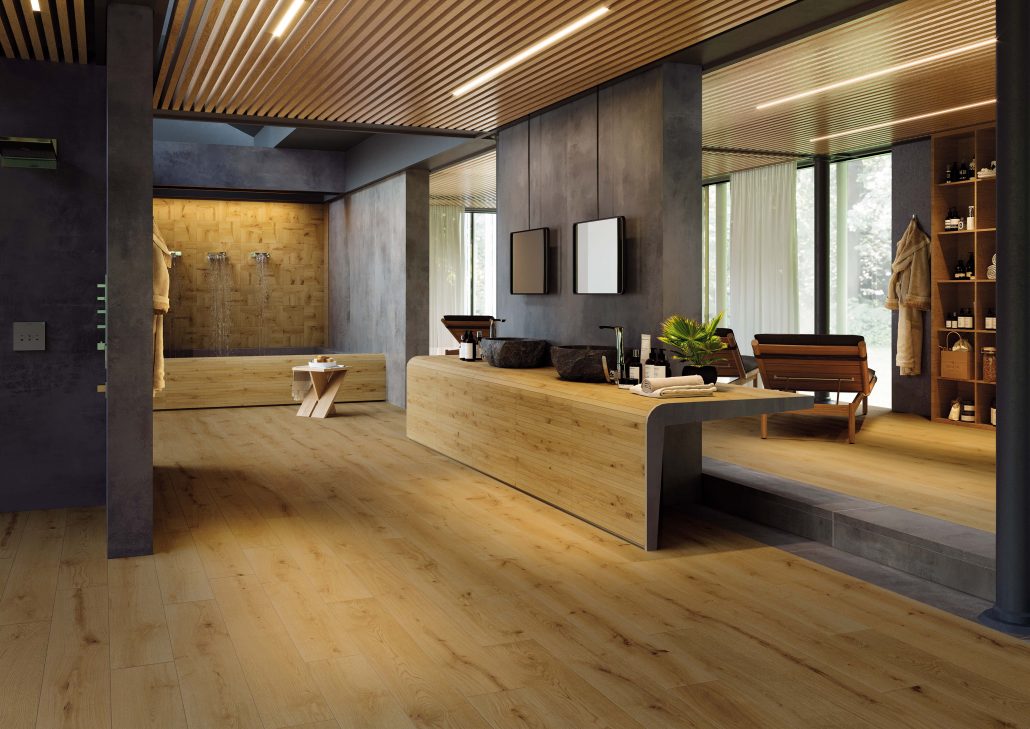 1
INCA Exence – Amber Square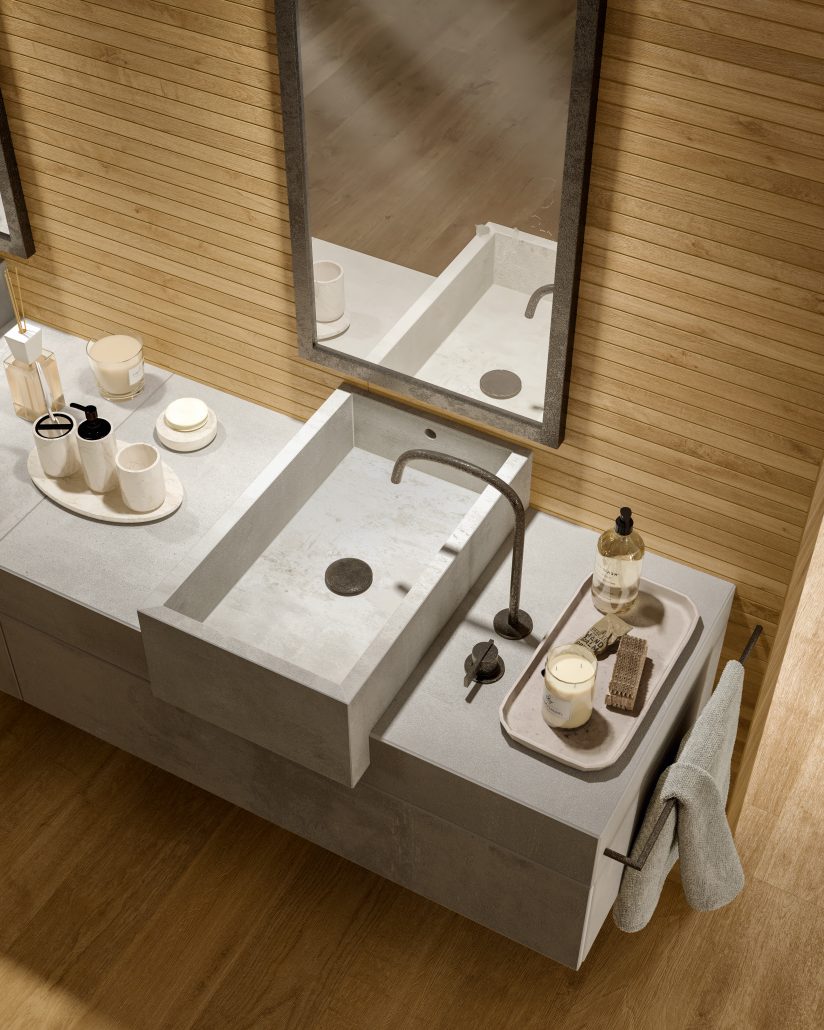 1
INCA Heartwood Malt Tatami