Once more marble reaffirms to be timeliness. Marble and marble effects combining different colours, finishes, textures and motifs are everywhere, from flooring to walls, from furniture to lighting.
A rich range of colours, including green and blue, together with contemporary processing techniques are opening new possibilities to interior design. Brands and designers are exploring marble and marble effect surfaces to evoke our senses and encourage tactility, to bring a natural look and feel to interiors and to make bold style statements.
Inlays of marble paired with light coloured wood are used to create decorative ceramics. Marble effect wall tiles are transforming bathrooms into spaces dedicated to wellness while serving as a statement of both taste and lifestyle.
Luxury marbles like Onyx are taking over. Onyx is particularly interesting as it offers a variety of stunning patterns and an ontrend colour range, such as jade, mint, light pink and warm tan. Its lack of opacity is also explored for lighting (e.g.: backlit wall) and other creative purposes.
New and large porcelain tiles that mimic marble are emerging thanks to new technologies and improvement in printing and material quality. The new tiles are becoming more and more popular as they surpass expectations in looking identical to real natural materials, with the advantage of being less expensive and easier to install.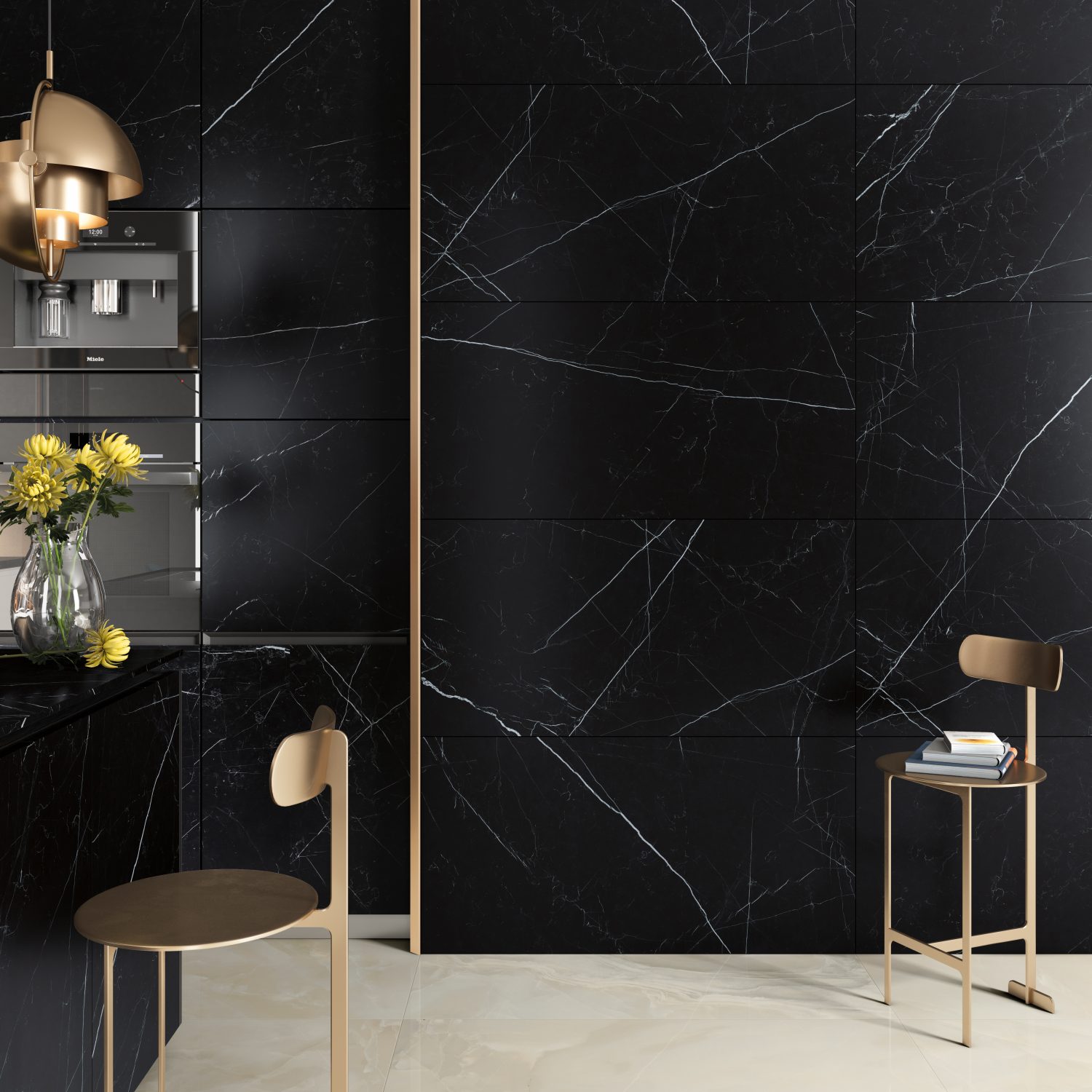 1
INCA Marmi Black Marquinia
2
INCA Onice Reale Lucidato