In our ever-accelerated digital world, people are longing for environments that allow them to be creative, to play with their imagination. Brands and designers are meeting
this need with a more experimental, interactive and playful design.
New products are giving us the freedom to mix and match colours, patterns, textures and shapes and thus to create for the most diverse stylistic requirements and tastes. Small tiles are used in endless combinations of textures and bold colours. The world of cement and minimalist stones are represented in porcelain tiles in shades ranging from warm white to beige with traces of clay and dove grey. Geometric forms and graphics evoking the 1950s are combined in pastel colours: ivory, dove grey, pink, sage green, cocoa and powder blue.
A new take on mosaics is proposed for walls, floors and other surfaces as new technologies allow for more resistant materials. Stoneware mosaics made of modules that can be installed uniformly, for a geometrical effect, or at random, in an uneven layout remind us of the hand-crafted tradition of patchwork. The tile joints play the same role as the decorative stitching.
Graphical elements repetition together with 3D are creating optical patterns and thus optical effects. New ways of reading surfaces, playing with a sense of depth and seamless are therefore emerging.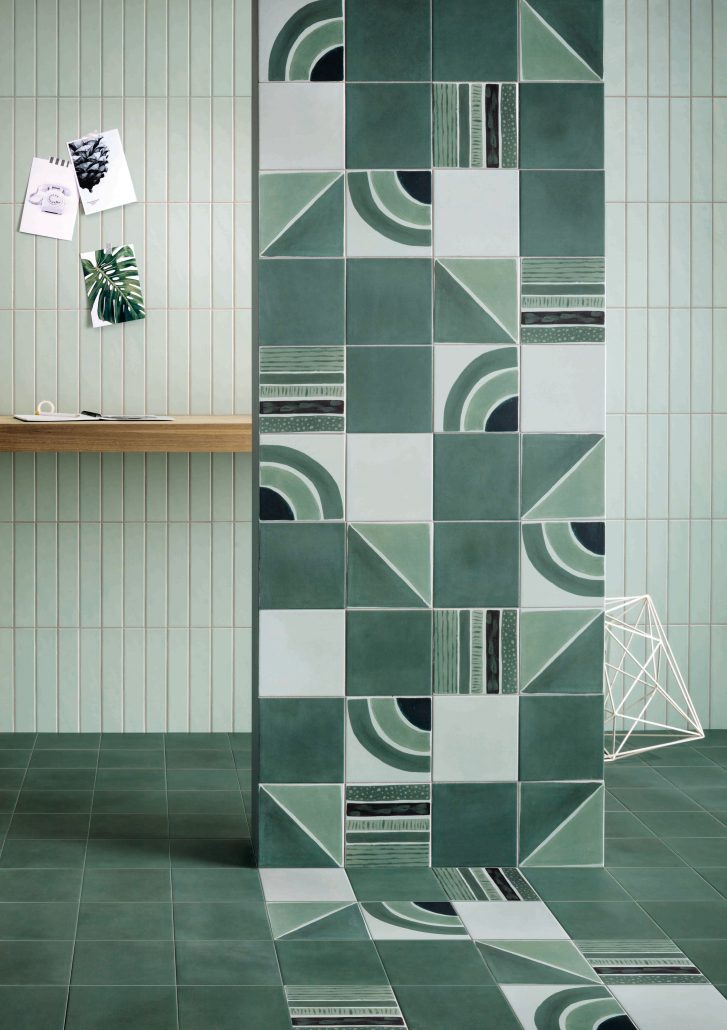 1
Sartoria Genesi – Terra decors mix green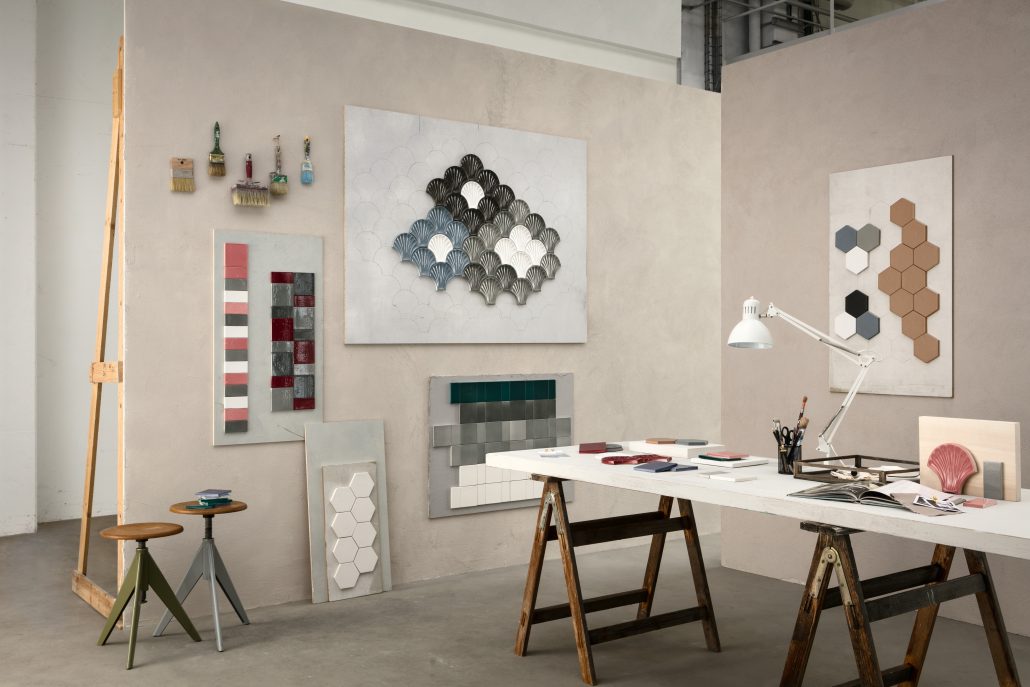 1
Sartoria Artigiana Conchiglia
2
Sartoria Artigiana Esagona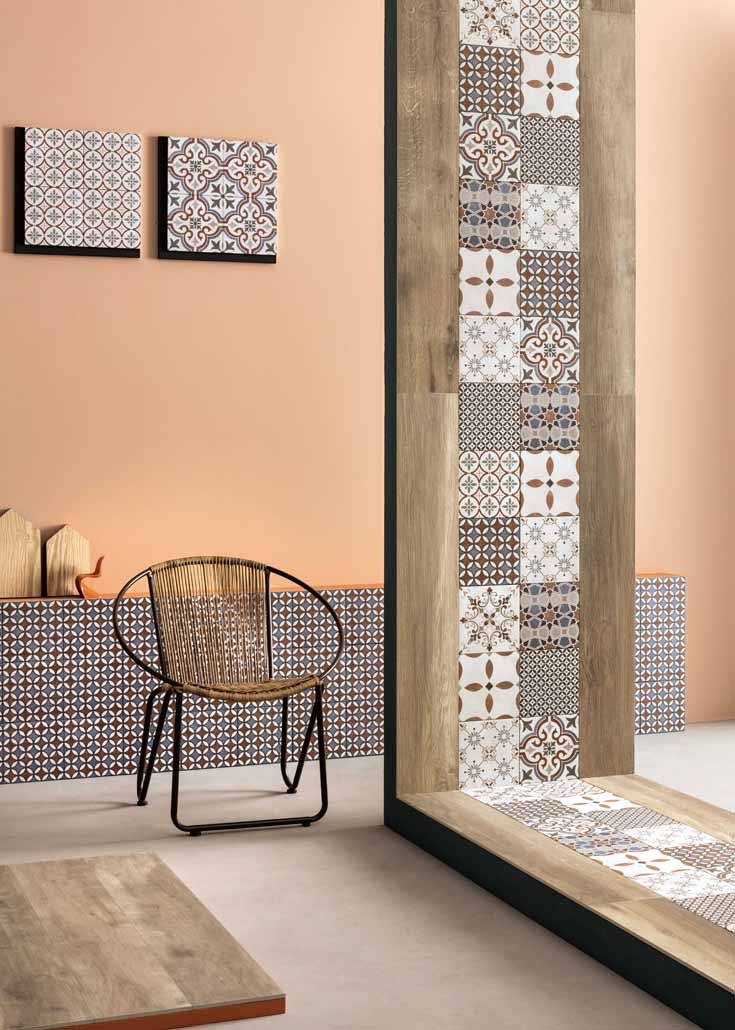 1
Sartoria Romanza Pinocchio
2
Sartoria Romanza Peterpan
3
Sartoria Romanza Gulliver
5
Sartoria Romanza Cinderella