Glossy surfaces are coming back and this time they are not only restricted to kitchens and bathrooms. We are seeing glossy tiles adding their dynamic touch to other areas like hallways.
Companies are exploring shiny finishes and glazed effects in very authentic ways.
Zellige, the traditional hand-crafted tiles from North Africa, for instance, is meeting industrial ceramic and being produced in glossy finishes and tone variations for a vibrate colour effect.
Primary colours and their endless combinations are also explored in shiny finishes to create lively interiors: from red to burgundy, from yellow cedar to mandarin orange, from air force blue to lavender purple. Variations in colour and patterning in glazed surfaces are helping to create interplays of light and thus adding vitality to spaces.
Innovative glossy surfaces capable of taking on different colours when the light changes, are creating exciting possibilities for an ever-changing iridescent interiors. While three-dimensional tile walls, with patterns shaped by the interweave of gloss and satin mosaic tiles are creating visual effects that mutate depending on the lighting and the angle.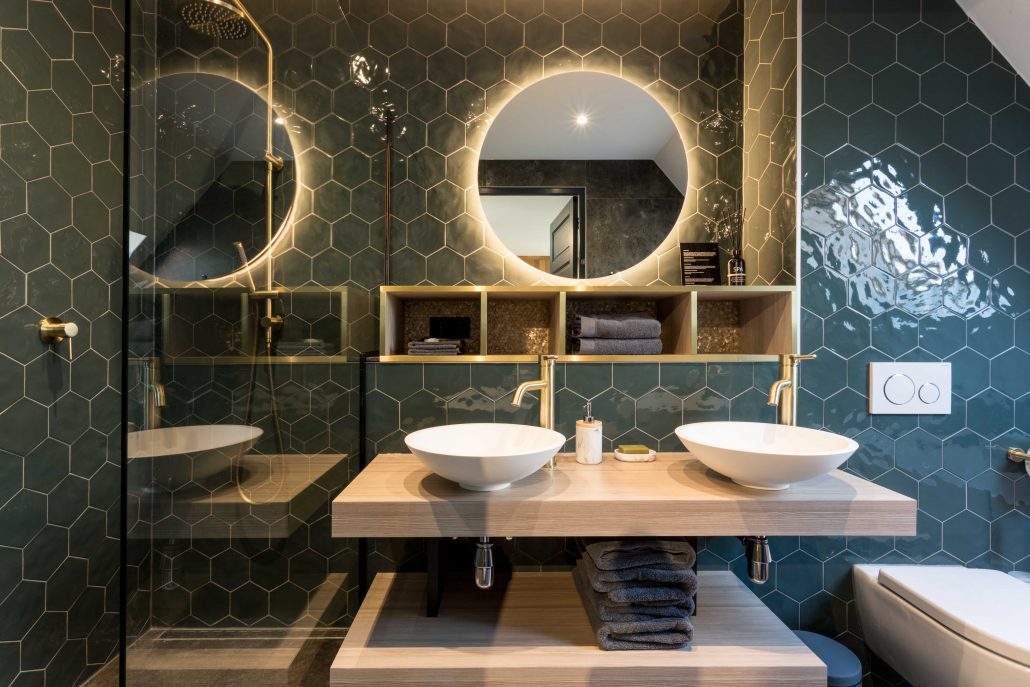 1
Terratinta Hexa – Green Echo
2
L'antic Gravity – Hexagon Gold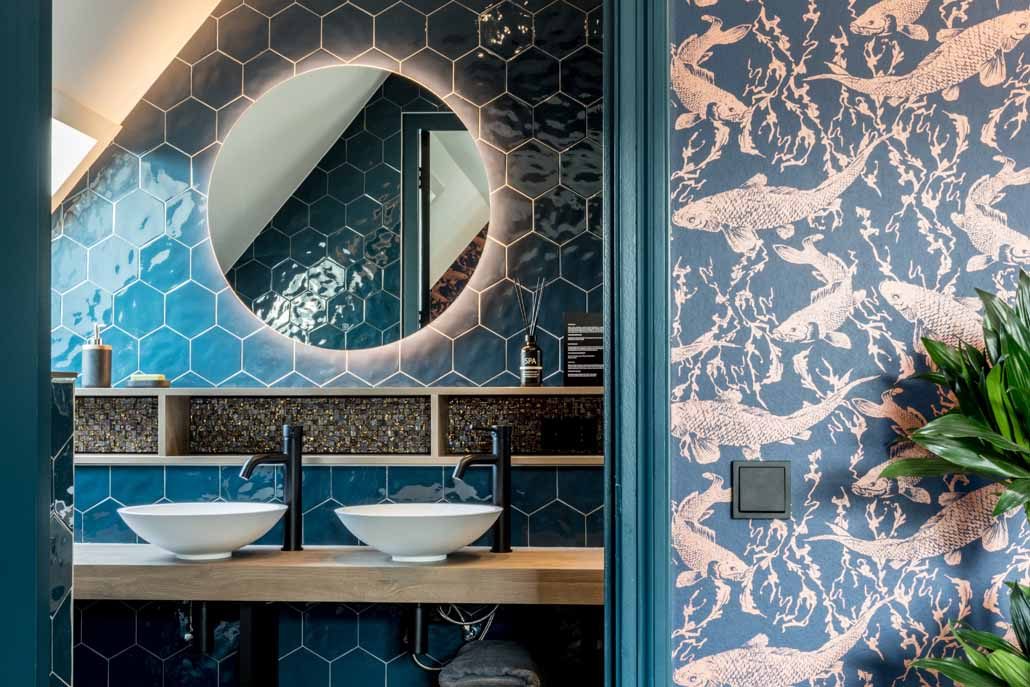 1
Terratinta Hexa – Ocean Wave
2
L'antic Elite – Lava Stone Gold/Silver